Cream Cheese Frosting
This is a great shelf stable cream cheese frosting that you won't have to worry about refrigerating. Cream cheese frosting is so good on many types of cakes like red velvet and chocolate.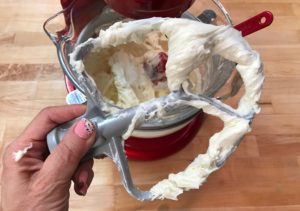 In a large bowl, beat butter and cream cheese with an electric mixer until light and fluffy. Gradually add sifted powdered sugar one cup at a time, beating well on medium speed. Scrape sides of the bowl often. Beat in vanilla on medium until light and fluffy.