Whiskey Chocolate Ganache
I am a chocolaholic, so anything with chocolate makes me drool! This Chocolate ganache recipe can be used for any recipe calling for ganache. you can omit the whiskey if you choose too, you can add other flavors instead if you like. Just exchange out the liquor for another liquor or flavoring. Make sure your bowl is clean and dry, ganache doesn't like water.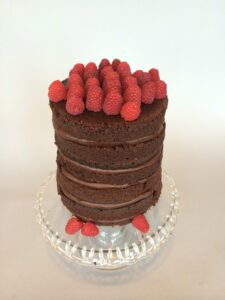 To Make the Whiskey Ganache Filling: Put chocolate chips into a heatproof bowl. Heat the cream in microwave for a minute, then for 30 second intervals until warm. Pour it over the chocolate. Let it sit for a couple minutes and then, using a rubber spatula, stir it from the center outward until smooth. Add the butter and whiskey (or vanilla) and stir until combined. Let the ganache cool until thick but still soft enough to be piped.