I Scream, You Scream
We all Scream for Ice-Cream!!!
I'm so excited to share this ice-cream reveal from NadaMoo ice-cream company. I was asked to make a realistic pint of ice-cream out of cake for their new birthday cake cookie dough and sprinkles dairy free ice-cream.
Introducing the first of our two brand new flavors, Birthday Cake Cookie Dough! Sprinkles, cookie dough, frosted yellow cake and pure joy all packed into a pint! ??? – – – – – – – – – Tune in tonight for our second new flavor! ?? – – – – – – – – – We also want to give HUGE thanks to @AkikoWhite for making the incredible/delicious Birthday Cake Cookie Dough cake we used in this video! She did an amazing job!
Here is a process shot of the cake I made. They paper is printed with edible ink on wafer paper. I iced the cake just to the exact size so when they cut the cake they could morph their original pint into the shoot at the end.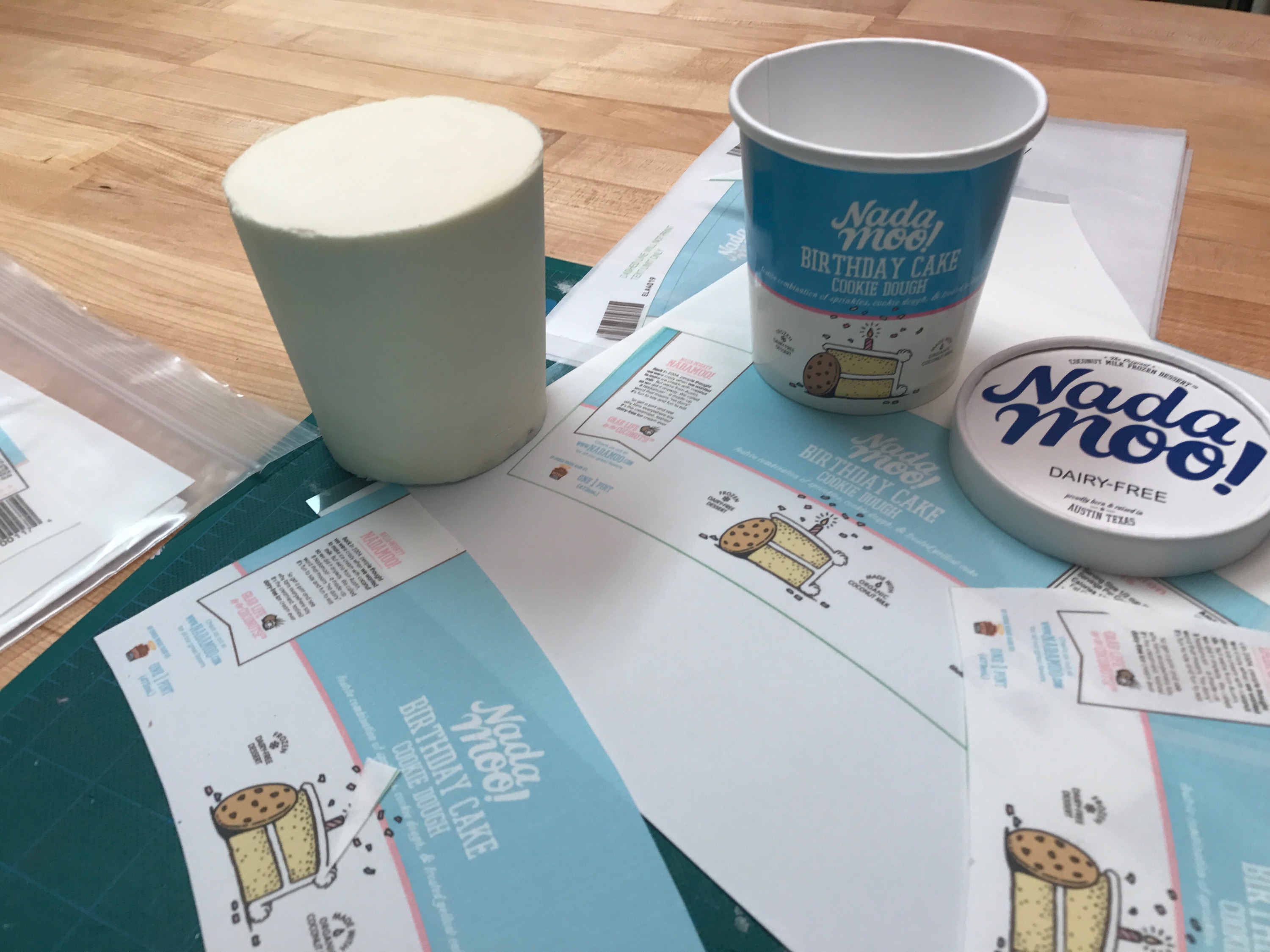 I actually made two so they had an extra incase they messed up the first shoot.